Here's some things I am loving right now or have gotten recently.
My mom just got back from Disney World and brought me back this ADORABLE Minnie Mouse Tsum Tsum. These are all the rage in Japan and the trend has made it's way here. Tsum means stack because these cute little creatures are meant to stack on top of one another. There are many more characters available on the Disney website. There is also an app sort of like Candy Crush where you match 3 or more of the little creatures to get points! It is super addictive and very fun. They just added Alice in Wonderland to the shop and they are all adorable.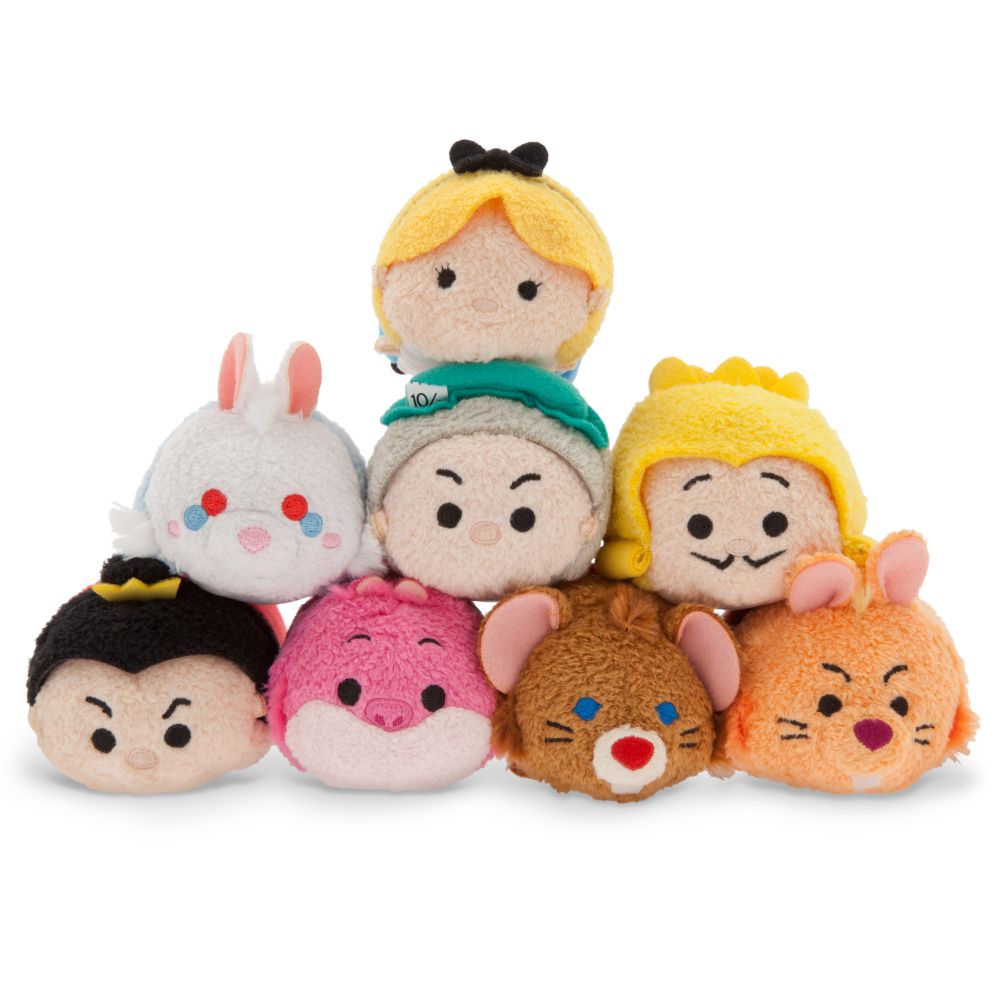 I am loving all the purple polishes I have gotten recently. Ruffin in Ambrosia from Birchbox and Phia from Julep both look amazing!
I recently customized my Julep box for September and although I wasn't really psyched about the polish colors this month, I did add on their dry shampoo and I can't wait to try it!
I got this awesome book for free from Birchbox for being a Birchblogger – it's by Mindy Kaling who is hilarious. You might know her from The Office or The Mindy Show. It's was a really easy read and I enjoyed it! She seems like a totally normal celebrity who worries about her weight, what other people think, and loves cupcakes. Mindy is a very easy person to relate to and also a funny person. I know her from watching The Office and a couple episodes of the Mindy Project, but I didn't know much about her early career or how she is truly a comedy writer. It chronicled her career from when she was basically starving in New York through her work on The Office. Overall I liked her book and was happy to get a chance to read it!
Over labor day weekend we went to the Dallas Zoo and had a great time! We had some up close encounters with a bird and a giraffe. We also got one of my most favorite ice cream treats in the world…
DIPPIN DOTS
I also got to check out a new restaurant that weekend – Whiskey Cake. My husband had been twice with some coworkers but this was my first time. It's a super trendy restaurant that is always packed, and it's no wonder because what I got was delicious! I had a grapefruit cocktail which I loved, and a fried chicken salad with apples and pecans. Then for dessert we had the whiskey cake (duh)! We got vanilla ice cream and fresh made whipped cream and it was fantastic. We actually took a little to go because we were so full. I would definitely go again!
So that's what's been going on in my life recently! Hope you had a great weekend!